Get the POS and SIM Free Roaming Data at Home or at Your Company!


Shipping in 24-48 hours.
Activation from reception in 24 hours.
Opening Current Account, even for those who complained, within 5 days.

Send and receive transfers with ease.




Check all through Home Banking on PC and Smartphone / Tablet.




You must have the VAT or IGIC Matches.
Manage your cashouts without fixed costs and monthly fees.
Additional services
Top-up
Earn an extra income by recharging prepaid mobile phones and services directly from your POS device.
Tipping
Provide comfort to your customers and allow your staff to feel more appreciated with the POS Tipping feature. Adding the tip is simple - enter the amount of the order and let your customers choose whether to leave the tip or not - that's it!
Pre-authorization
Particularly suitable for the hotel industry, rental activities and cruise lines, pre-authorization allows you to temporarily block a specific amount on your customer's card. This feature gives you the guarantee that customers will be able to pay for the services they purchase.
NFC reader
Each POS device can process NFC payments. It works for all types of non-contact payments that the customer could use - paper, smartphone or smartwatch.
POS Payment Request
Get more money from around the world and faster payments than ever.
Multi-Operator Mode
If your device is used by more than one employee, you can assign a personal code to each of them. At any time you can print a report showing the exact amount for each operator.
Personalized Receipts
You can just enter your business logo on e-bills and receipts in just a few clicks. If you want to include more information about your receipt, such as terms and conditions, you can use your receipt's footer and add any custom text.
Immediate Accreditation
Received sums will be credited and made available in real time on your current business account.
Our POSs can be used by any type of Business
Whether you have a B2C or B2B business, one or more locations, one or more stores, one or more offices, or you move abroad for your Sales or Squares.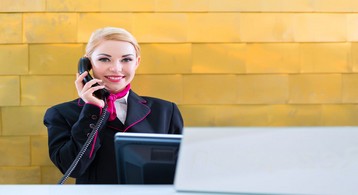 Manage your cashouts without fixed costs and monthly fees.